KRUUSE Postoperative Care
We offer a wide range of postoperative care products for cats and dogs in the
original BUSTER design.

Collars, body suits and body sleeves are different
ways to prevent animals from reaching certain areas of the body.
The KRUUSE Postoperative Care is perfect in case of:
Postoperative care
Wound care
Spay/neuter recovery
Hot spots
Skin diseases
Incontinence
Urogenital or perianal issues
BUSTER Complete Collar
- all the comfort you could imagine!
This is 360° protection for the animal in respect of materials, fitting, anatomy and safety.
See the No. 1 in class of postoperative care solutions.
BUSTER Ear Cover
- Soft and comfortable protection
The BUSTER Ear Cover is a soft and comfortable solution for protection in case of aural haematoma, cuts or tears and chronic itching or scratching.
The material is flexible and extremely breathable and provides optimal fit for both cats and dogs.
BUSTER Quick Collar
- Individual adaption
In 4 easy steps the BUSTER Quick Collar is adapted to the individual animal.
The soft silicone padding ensures a comfortable fit and avoids marking and scraping and the neck holes secure fastening to the dog's neck collar.
BUSTER Bootie
veterinary outdoor cover boot
Let your patients recover actively in the BUSTER Bootie protective boots. Choose between two types of soles depending on the injury or surgical procedure and 8 sizes.
BUSTER Dog Collar for Brachycephalic Breeds
Finally, you can get a suitable collar for the brachycephalic dogs without having to adjust and cut the standard collar.
The ideal choice for patients recovering from surgery or minor injuries. It is also suitable to protect lesions resulting from
excessive licking, biting or chewing.

BUSTER Design Collar Bones
Make the sending home of the animal more fun with the new BUSTER Design Collar with printed bones. Watch the surprise and happiness of your clients when the dog wears printed collar in eye-catching colours.


BUSTER Premium Collar
The BUSTER Premium Dog Collar is the greatest innovation in e-collars since the original BUSTER Collar!
It is an ideal choice for patients recovering from surgery or minor injuries and it is also suitable to protect lesions resulting from or aggravated by excessive licking, biting or chewing.
Thought-through design ready to use!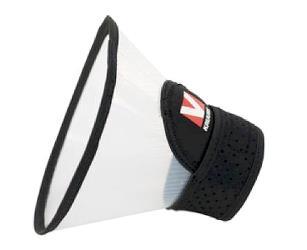 BUSTER Inflatable Collars
Soft and comfortable collar to prevent the dog from reaching injuries, stitches, rashes or wounds.
The inflatable inner pouch is protected by an outer nylon or PVC cover to resist bites and scratches.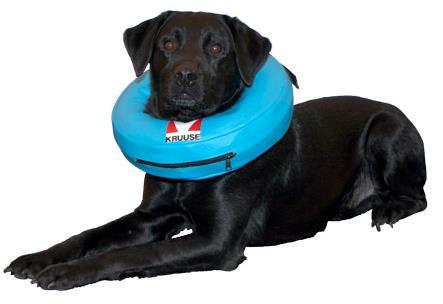 BUSTER Body Suit and Body Sleeves
The soft and comfortable BUSTER Body Suit and Body Sleeves are used
as protection and comfort after surgery or in case of skin disease.
BUSTER Body Sleeves for Front Legs
BUSTER Body Sleeves for Hind Legs

Companion Therapy Lasers
KRUUSE offers the best-selling Class IV therapy laser on the market.
With the innovative design and distinct understanding of the underlying principles of laser therapy, these lasers are developed especially for the veterinary market
offering the most advanced and evidence based clinical protocols.