No. 1 Wound Treatment
KRUUSE wound products are designed to positively influence the wound environment and to facilitate optimal wound healing.
Dressings for optimal wound healing
The new KRUUSE dressings protect the wound and absorb and encapsule wound exudate. A correct absorption level reduces bandage change and promotes healing in an optimal moist environment.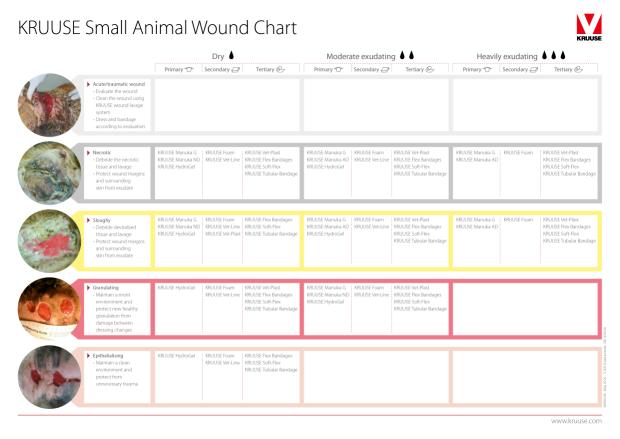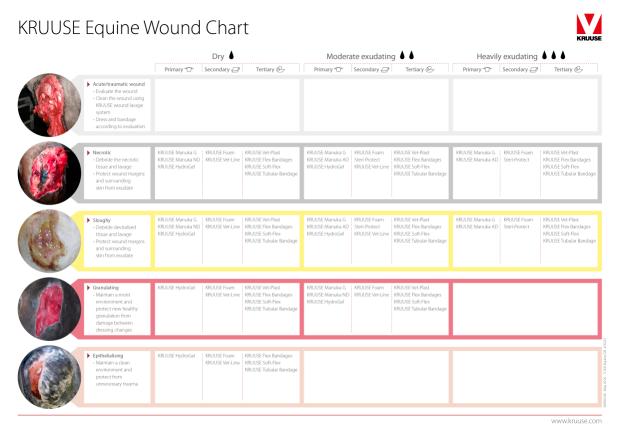 Wound Charts
Use our small animal and equine wound charts as a guide in your daily wound management.
The importance of wound lavage
"The KRUUSE Lavage system is physiologically sound and very well constructed. It provides the busy practitioner with an easy way of maximising chances of a rapid healing process without the need for tedious and tissue destructive methods."

Professor Derek C Knottenbelt OBE, BVM&S, DVM&S, DipECEIM, MRCVS