50 years of original protection
The invention of the BUSTER Collar changed the way we treat pets. We celebrate by introducing the new BUSTER Easy Collar.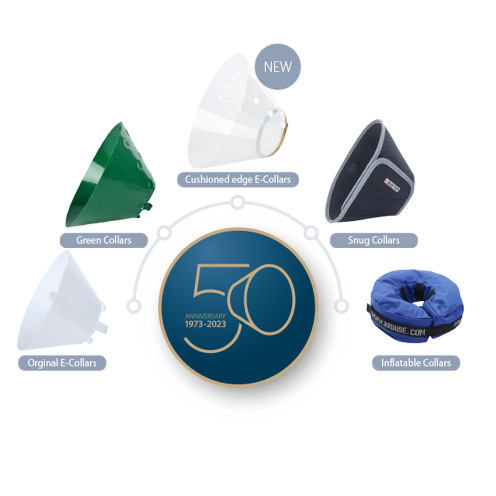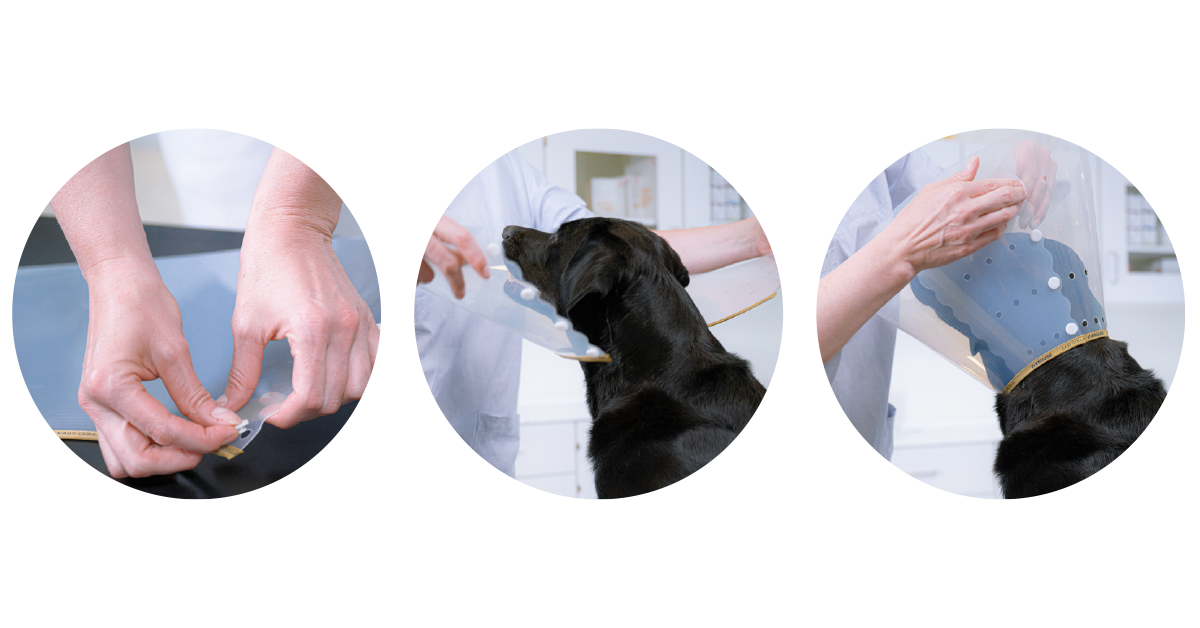 3 easy steps of fitting
The BUSTER Easy Collar gives optimal
protection during recovery in 3 simple steps. It
is easy to take off and reapply in home ensuring
optimal post-op care.
Collars for brachycephalic dogs
Our range of BUSTER Collars has been extended with the BUSTER collar for brachycephalic breeds.
No more clumsy, tedious cutting of standard collars in the clinic to make them fit the brachycephalic breeds which are growing in numbers.