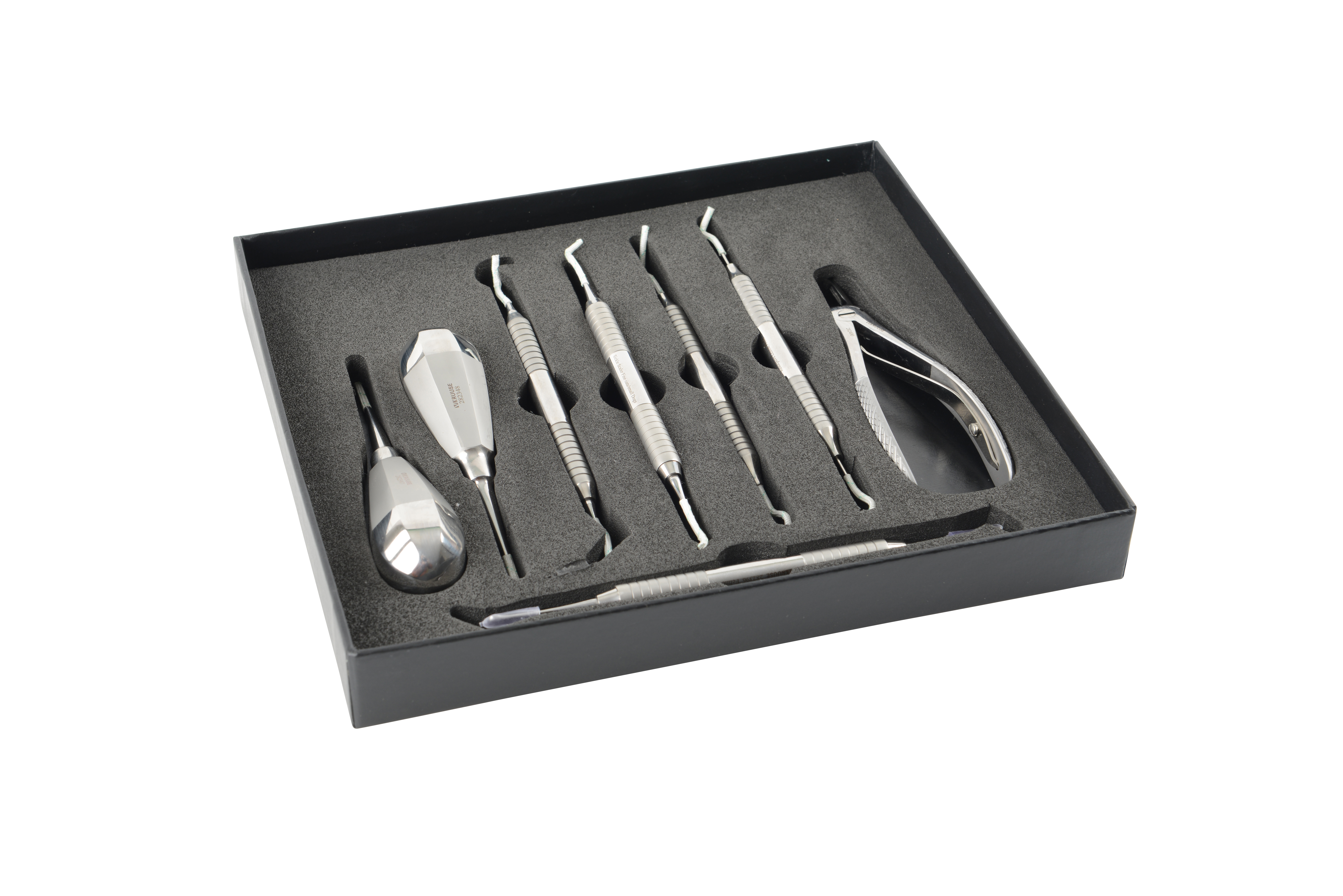 KRUUSE Instrument Set for Feline/small dogs, 8 pieces
282366
The feline set is special designed for cats and small dogs. The combination enables the practitioner to conduct a full oral examination (including uncovering of feline resorptive lesions), and perform cleaning of all tooth surfaces - supra and subgingivally and tooth extraction. See list of instruments in further information.
The set consists of:
282347 - 282348 KRUUSE Elevator, straight tip, 1 + 2 mm, stubby handle
282395 KRUUSE Explorer and Measuring Probe, fine, cats/small dogs
282400 KRUUSE Extraction Forceps, small, cats/small dogs
282396 KRUUSE Periosteal Elevator, Double Ended, fine, cats/small dogs
282397 KRUUSE Resorptive Lesion Probe
282398 KRUUSE Sickle Scaler, fine, cats/small dogs
282399 KRUUSE Curette, fine, cats/small dogs
Each instrument can be purchased individually. The sets are sold in nice boxes. It is advisable to sterilize and store the instruments in a clean environment.
| | |
| --- | --- |
| Weight including packaging in kg | 0,62 |
| Barcode | 5703188291608 |