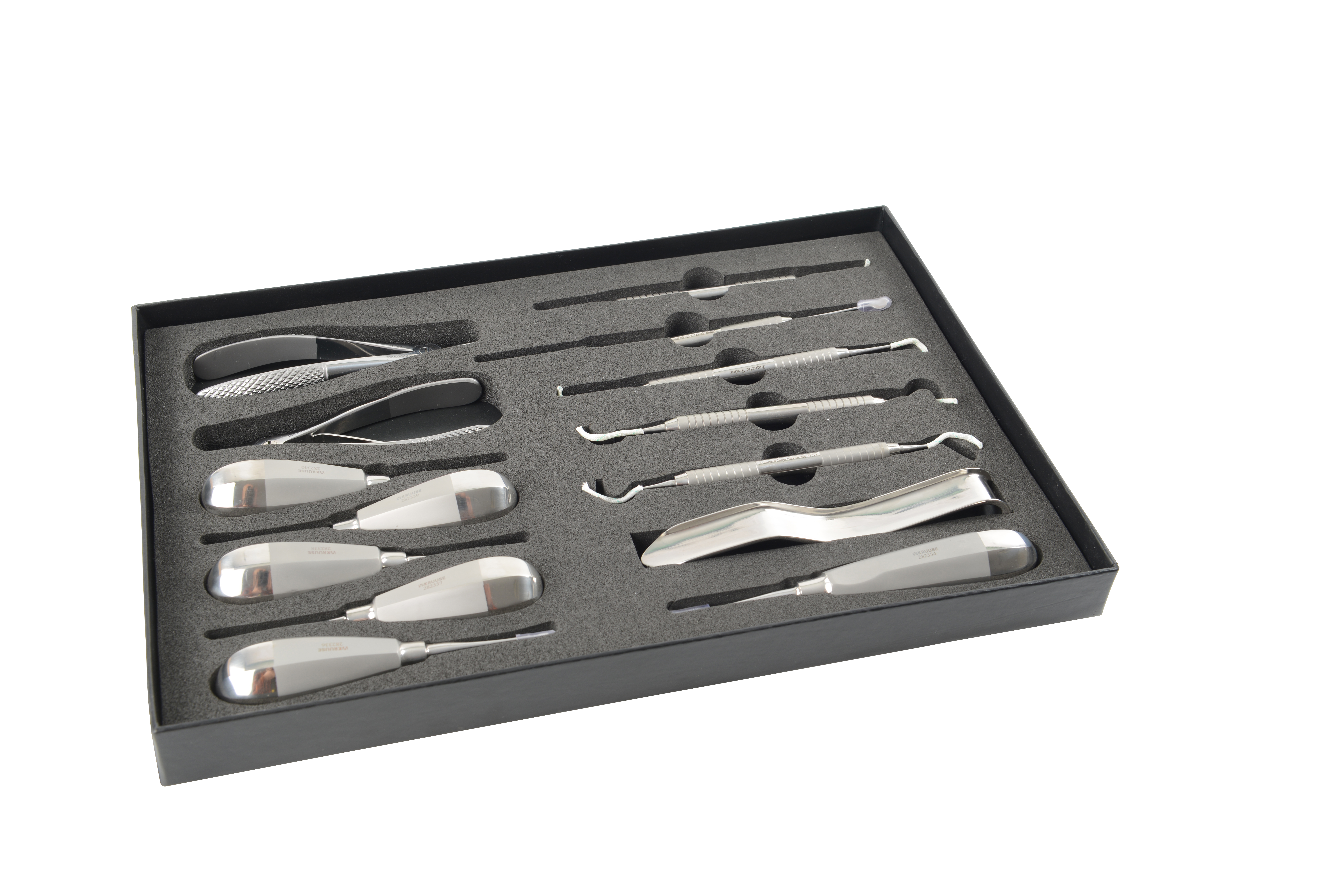 KRUUSE Instrument Set, 14 Piece, stubby handle
282358
Our 14 pieces set is composed of bacis instruments used from initial examination and scaling to extraction. See list of instruments in further information.
The set consist of:
282336 - 282340 KRUUSE Elevator, winged, 1 - 5 mm, stubby handle
282354 KRUUSE Straight Root Tip pick, standard handle
282386 KRUUSE Tartar Removing Forceps
282387 KRUUSE Extraction Forceps
282385 KRUUSE Minnesota Retractor
282384 KRUUSE Curette, subgingival
282383 KRUUSE Jaquette Scaler, supragingival
282382 KRUUSE Sickle Scaler
282380 KRUUSE Explorer and Measuring Probe
282381 KRUUSE Periosteal Elevator Double Ended. Each instrument can be purchased individually.
The sets are sold in nice boxes. It is advisable to sterilize and store the instruments in a clean environment before and in between use.
| | |
| --- | --- |
| Weight including packaging in kg | 1,29 |
| Barcode | 5703188291462 |