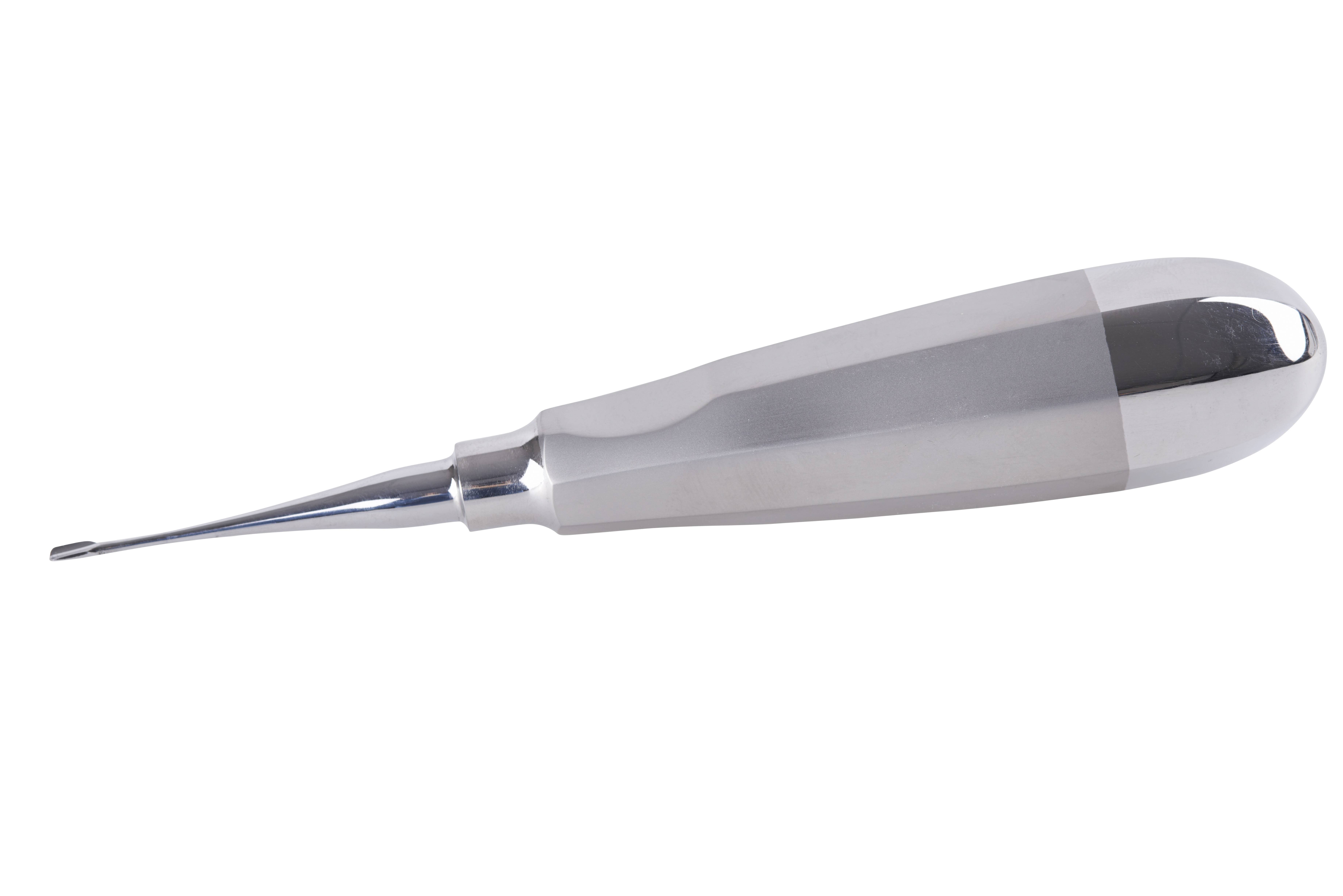 KRUUSE elevator, winged, 2.5 mm, standard handle
282331
The KRUUSE winged elevator provides you with a very sharp blade and the lateral wings match the shape of the tooth. This combination will help stretch and cut the periodontal ligaments.
Every vet working with dentistry has a favourite shape of the handles of elevators and luxators. The most important considerations are a good ergonomic fit to secure a firm grip and the sharpness of the tip. When choosing the KRUUSE pear shaped handle, you get a perfect fit in the palm of your hand as well as a choice between two handle lengths. This will allow you to gain complete control of the tip of the instrument and you will get a good experience of holding the optimal tooth extraction instrument in your hand.

Choosing the right size handle - a standard or a stubby (short) handle? It is a great advantage to have two different sizes of handles to choose between, when selecting your luxators/elevators. It is important to have full control over the instrument, otherwise it can slip and hurt the patient. If you can put the blunt end of the handle in your palm and almost reach the tip of the instrument with your index finger, then the dental instrument is the right size for your hand.
| | |
| --- | --- |
| Weight including packaging in kg | 0,06 |
| Barcode | 5703188290151 |