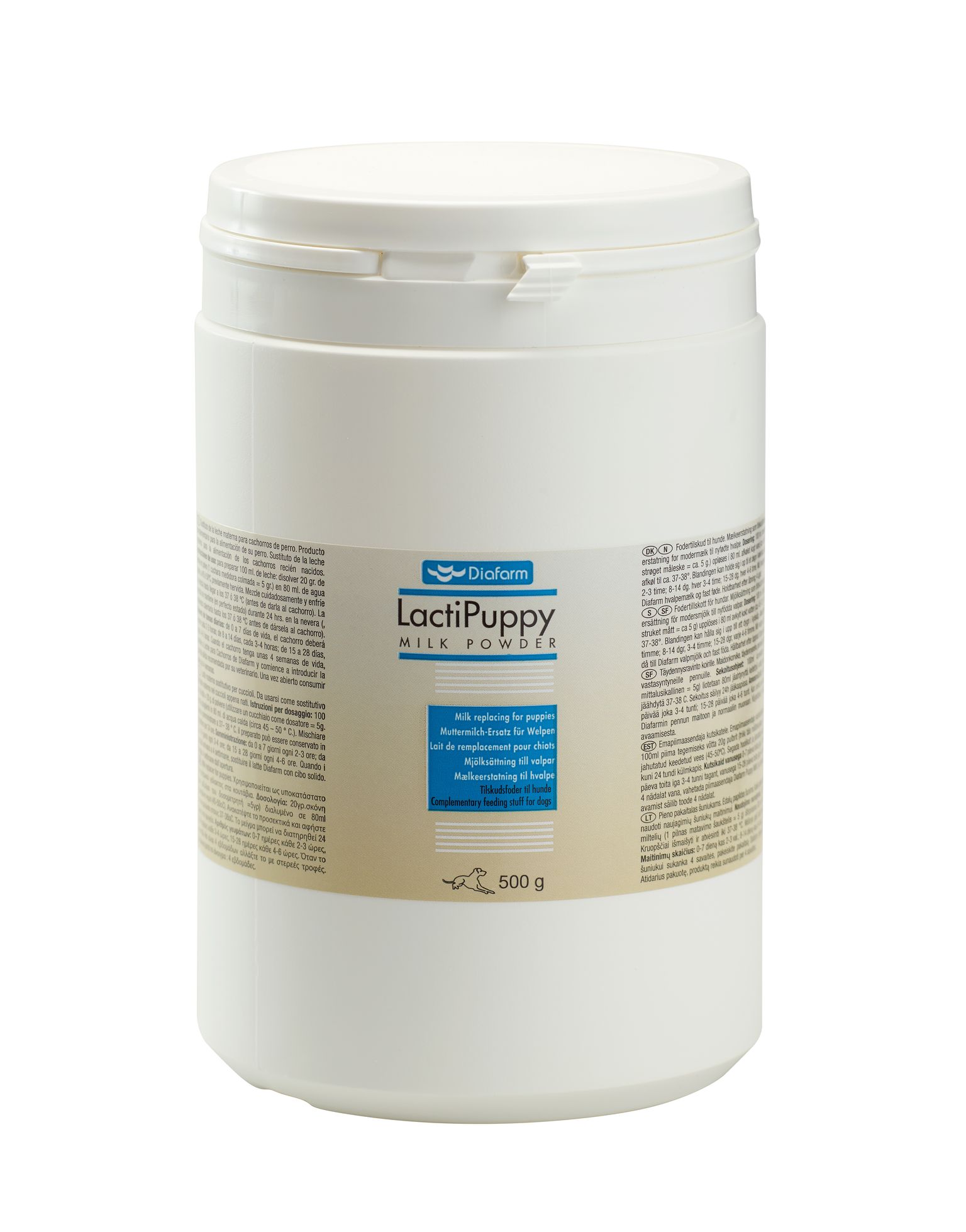 Diafarm LactiPuppy, 500 g
350401
To be used as a milk replacement for newborn puppies.
Dosage: 1 measuring spoon = 5 g 100 ml. milk replacement: Dissolve 20 g of powder in 80 ml cooled boiled water (45-50 degrees). Mix well and cool to 37-38 degrees. The mixture can be stored in the refrigerator for up to 24 hours.
Meals per day:
0-7 days: Every 2nd - 3rd hour
8-14 days: Every 3rd - 4th hour
15-28 days: Every 4th - 6th hour
When the puppy is around 4 weeks old, change to Diafarm Puppy Milk
Shelf life after opening: 4 weeks.
Contains: 500 g
| | |
| --- | --- |
| Weight including packaging in kg | 0,59 |
| Barcode | 5705358834011 |