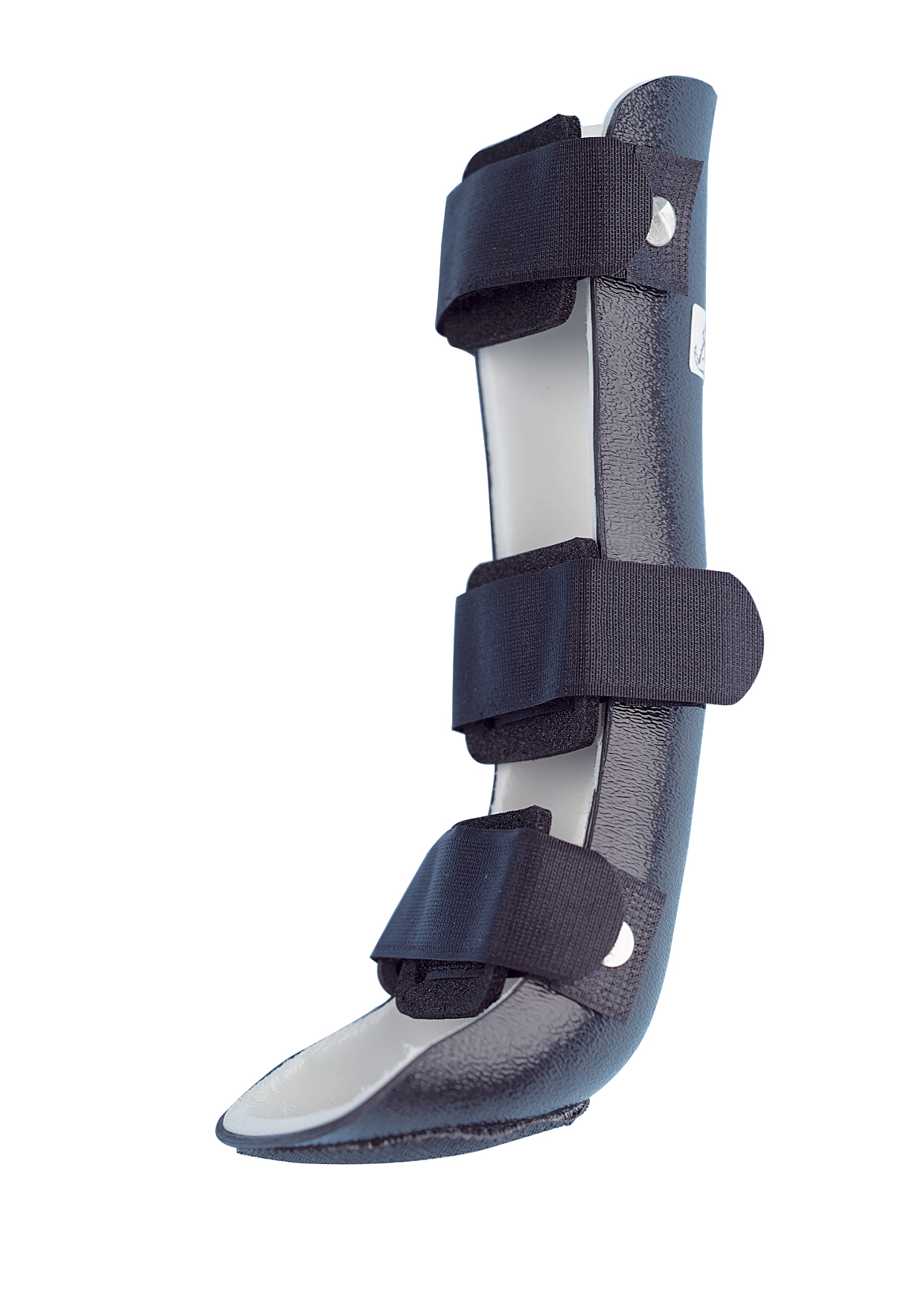 OrthoVet Splint, Cat, hind limb, XS, 12.50 cm
272111
Injuries to the lower limbs of small animals frequently need to be splinted or braced. The BUSTER OrthoVet splints are modelled after the human splints, which have become increasingly popular for lower leg, ankle and foot injuries.
The brace is fixed using Velcro tape. Available in various sizes for hind legs. Maintains the leg in its natural walking position. Allows the cat to put weight on the injured leg. Provides extra support for fractures.Reduces the costs associated with bandaging, degloving injuries and casting. Facilitates daily wound treatment. Lightweight design increases the patients tolerance threshold. Prevents knuckling associated with nerve paralysis. Easy to apply; improves animal compliance. Shaped thermoplastic outside brace. Foam with closed cells is shaped to fit the outside brace. 3 x 1 wide Velcro straps efficiently hold the brace in place. Grip plate below the brace.

BUSTER OrthoVet braces is placed behind the leg and the adjustable Velcro straps is placed in front of the leg. The product has a professional appearance unlike home-made braces. The brace for the hind legs reaches above the hock. The front leg brace reaches just below the elbow. Both braces extends below the foot. Patient well-being: The brace allows the animal to move freely and effortlessly. The brace can be cut or heated for customising.




| | |
| --- | --- |
| Weight including packaging in kg | 0,02 |
| Barcode | 5703188048288 |