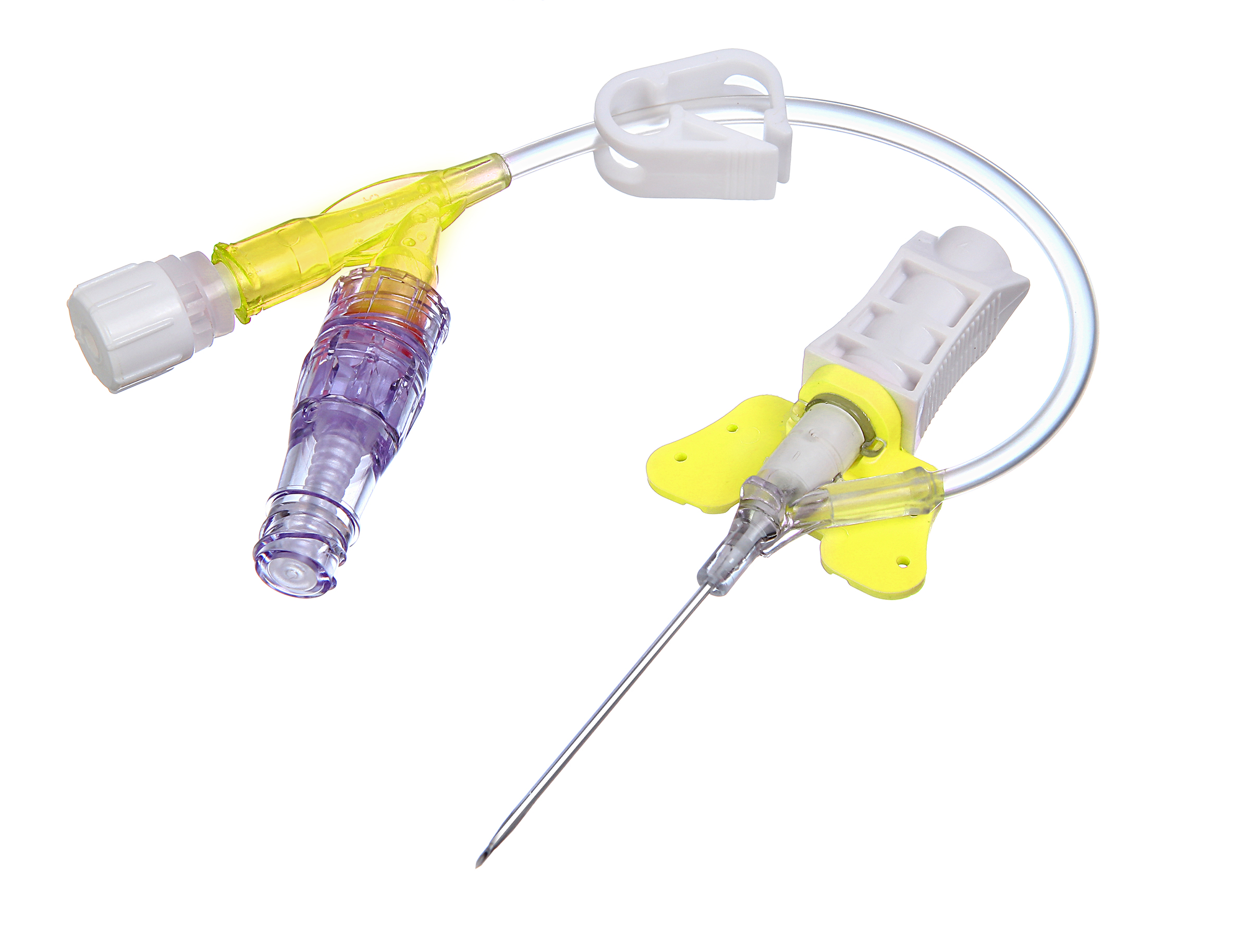 KRUUSE SafeVet IV Combi Set, 0.7 x 19 mm (24G x 3/4"), yellow, 20/pk
230180
Closed IV system minimizes the number of manipulations reducing the risk of contamination and accidental disconnection.
KRUUSE SafeVet IV Combi Set provides access to the peripheral vascular system for administration of fluids and drugs.
The closed IV catheter system supports two infusions at the same time and prevents needle stick injuries, as during extraction of the needle from the catheter hub, the safety clip will close automatically on the tip of the needle.
The closed system prevents backflow of blood and subsequent blood clots in the catheter tubing and this type of catheter is considered the "Gold standard" in human hospitals.
The catheter tubing is made of Polyurethane which has high biocompatibility and is suitable for long indwelling time.
Priming volume: 0.208 ml
| | |
| --- | --- |
| Weight including packaging in kg | 0,30 |
| Barcode | 5703188337566 |