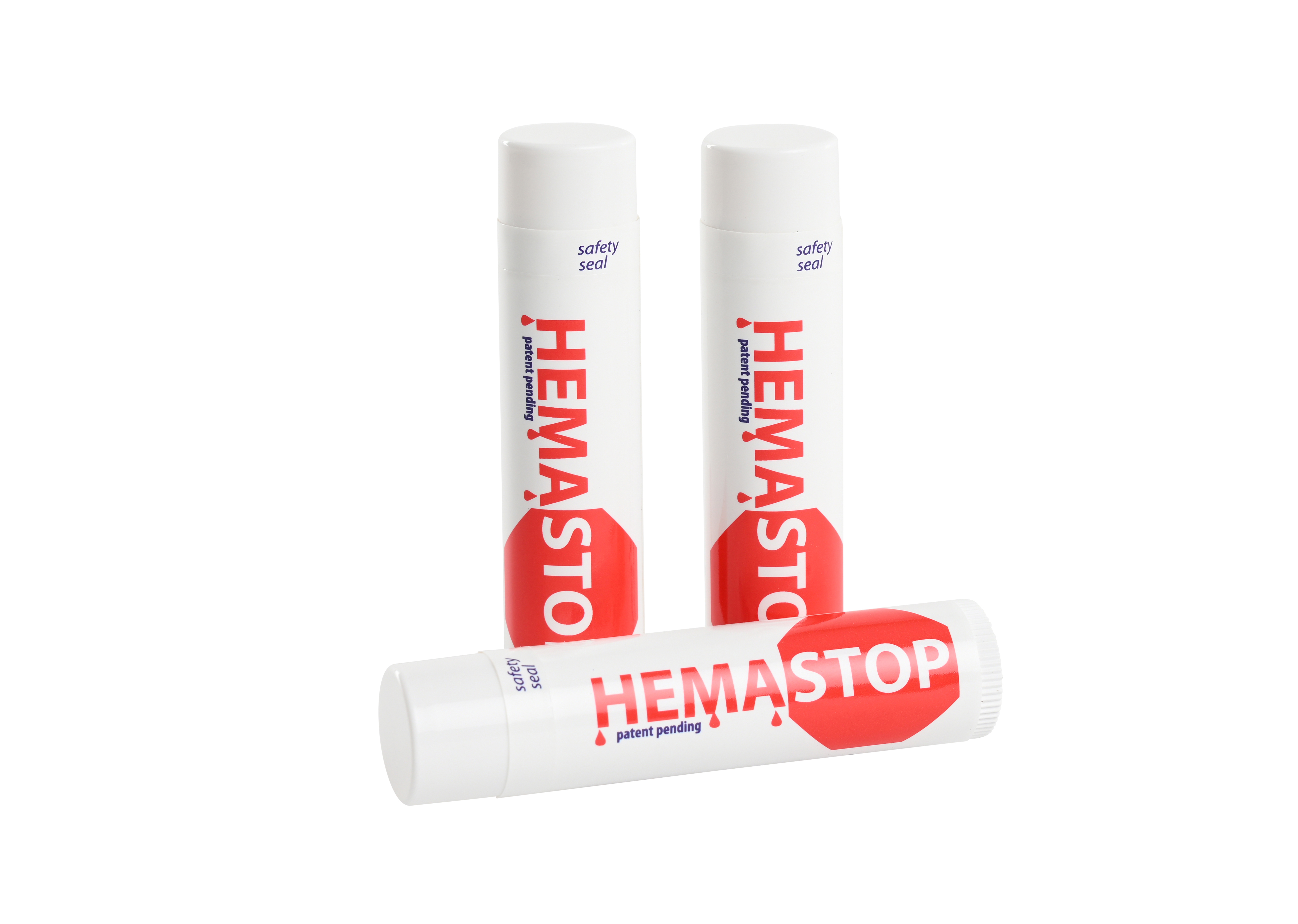 HemaStop stick, 3/pk
275564
Stops the bleeding quickly and easily:
Nail trimming is an everyday event and challenge for all veterinary clinics. Accidentally trimming into the nail 'quick' with subsequent hemorrhaging is a daily occurrence. Pigmented nails or long nails have a variable length of quick making bleeding even more likely.
It is important to stop this hemorrhage quickly and painlessly for the benefit of the patient and its owner.

Facts:
All the ingredients in HemaStop are active ingredients. There are no artificial colors or fillers.
Colour variations in HemaStop are normal and arise from small temperature fluctuations during the manufacturing process. This does not affect the efficacy of HemaStop

How to do:
When confronted with a bleeding nail, hold the paw firmly, acting as a tourniquet, while blotting away blood.
Then brush the HemaStop into the cut surface. One application is usually sufficient but with very short trims the process may have to be repeated to stop the bleeding.
For best results, use HemaStop like putty, pressing it into the bleeding wound. Residual blood on the surface of the product will not affect its future usability, however it is easy to clean off by wiping it with a paper towel.
This same application technique works when trimming beaks.

| | |
| --- | --- |
| Weight including packaging in kg | 0,04 |
| Barcode | 5703188280169 |