Try our new KRUUSE SafeVet products
SafeVet products are safety editions of the most popular KRUUSE infusion products, allowing you to carry out infusion procedures with a reduced risk for needlestick injuries, contamination, disconnection, and phlebitis.
Look out for this sticker
We want to create a safe working environment
for vets to ensure best animal care.

- Best practice is safe practice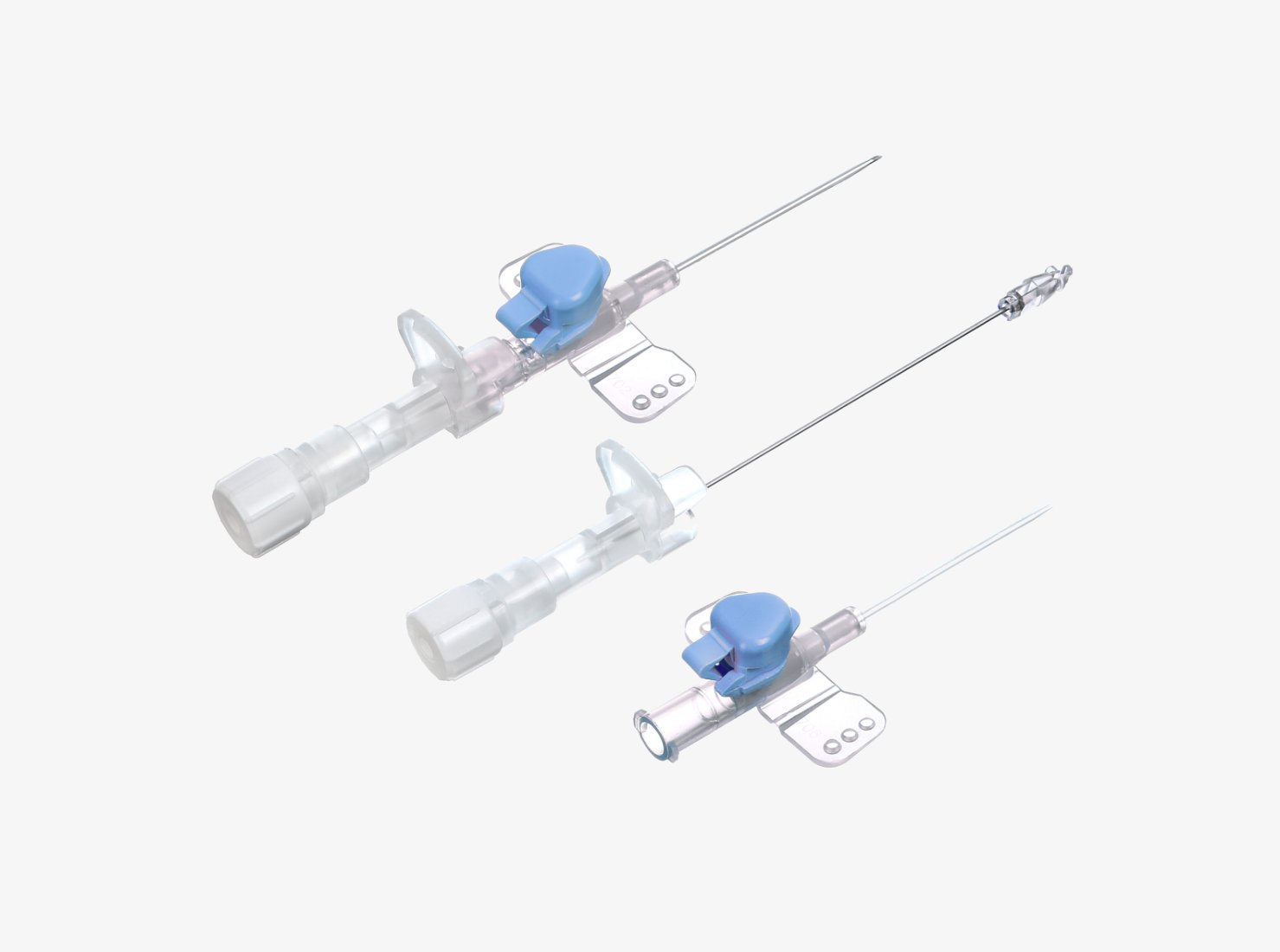 KRUUSE SafeVet Combi Set
The needle-free injection site gives you a safe and quick access to administer medication directly IV while infusion therapy is on-going.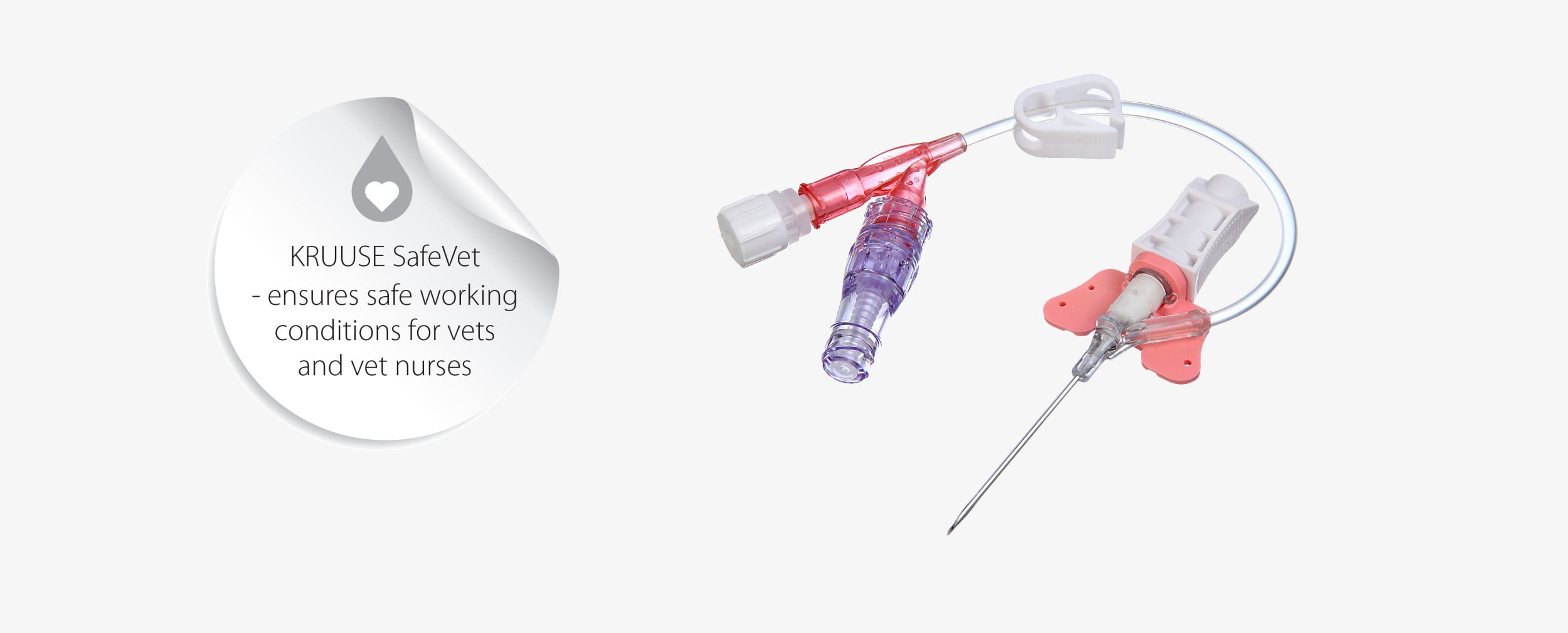 Reduced risk for
Phlebitis
Needlestick injuries
Contamination
Disconnection
Closed system ensures
Concurrent infusion and injection
Adequate pressure
No blood reflux
Optimal tubing
Softens at body temperature
Long indwelling time
Visible in X-ray
KRUUSE SafeVet Pencil Style
The popular Pencil Style Catheter is now available in a safety edition with automatic safety mechanisms.
High quality for extra animal comfort
Features like biocompatible polyurethane tubing that softens at body temperature ensure a higher level of animal comfort.