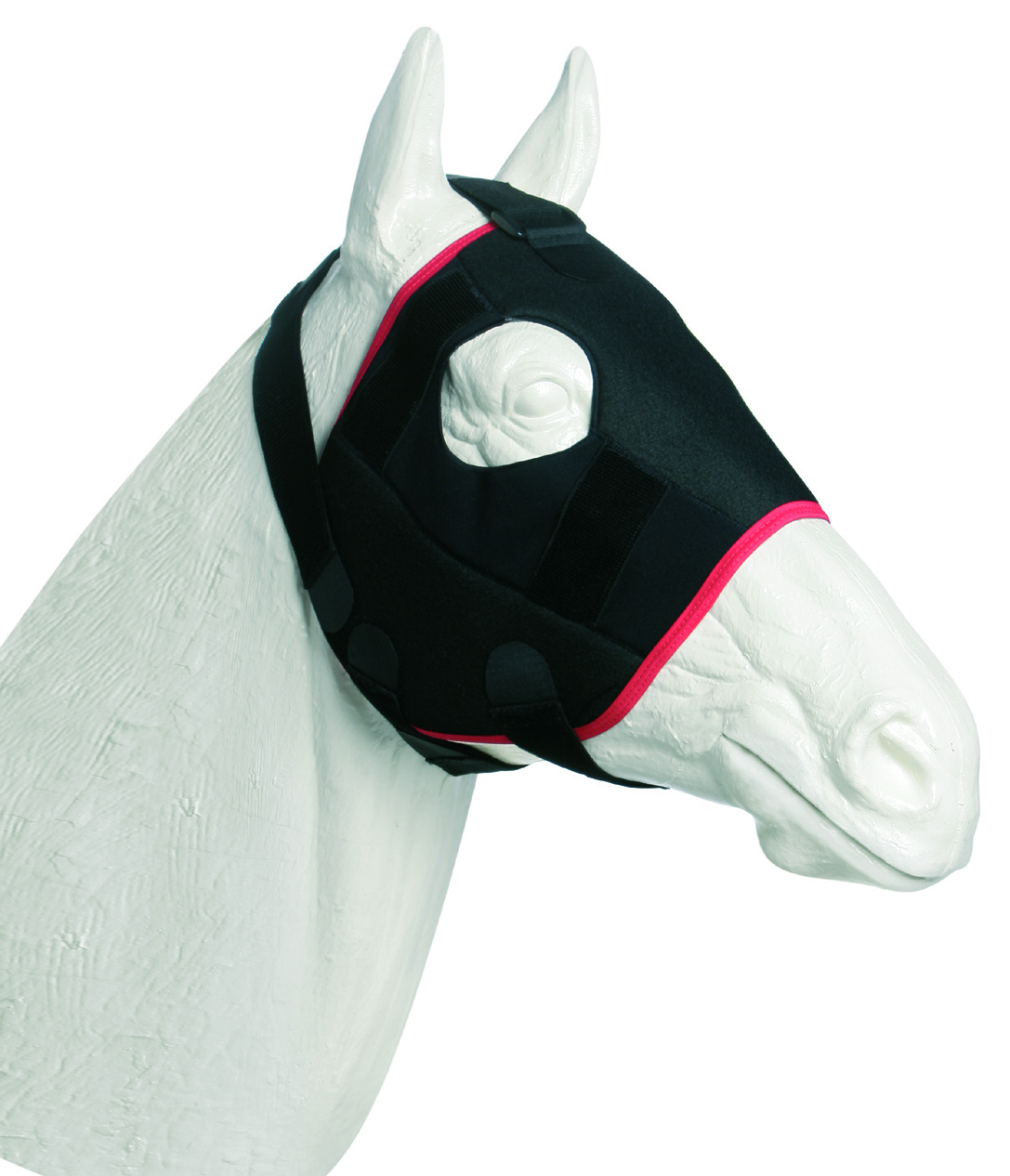 KRUUSE Equine Face Mask, size L
165244
KRUUSE Face Mask
This face mask can be used as a post sinus surgery mask or as a base for the different eye masks for maximum protection. The mask is held in place with adhesive elastic straps, adjustable to size and contours.
When using the face mask as a base for the different eye masks, it is important to choose the same size of face mask and eye protector. Both the face mask and eye protectors are colour coded - yellow for Small, red for Medium and green for Large.
The same eye protector can be used for both the right and left eye, as the protector will fit both side of the face mask.
The mask is easy to fit with the extremely strong closure using Trihook Closure. The fabric is breathable and machine washable.

| | |
| --- | --- |
| Weight including packaging in kg | 0,42 |
| Barcode | 5703188319395 |