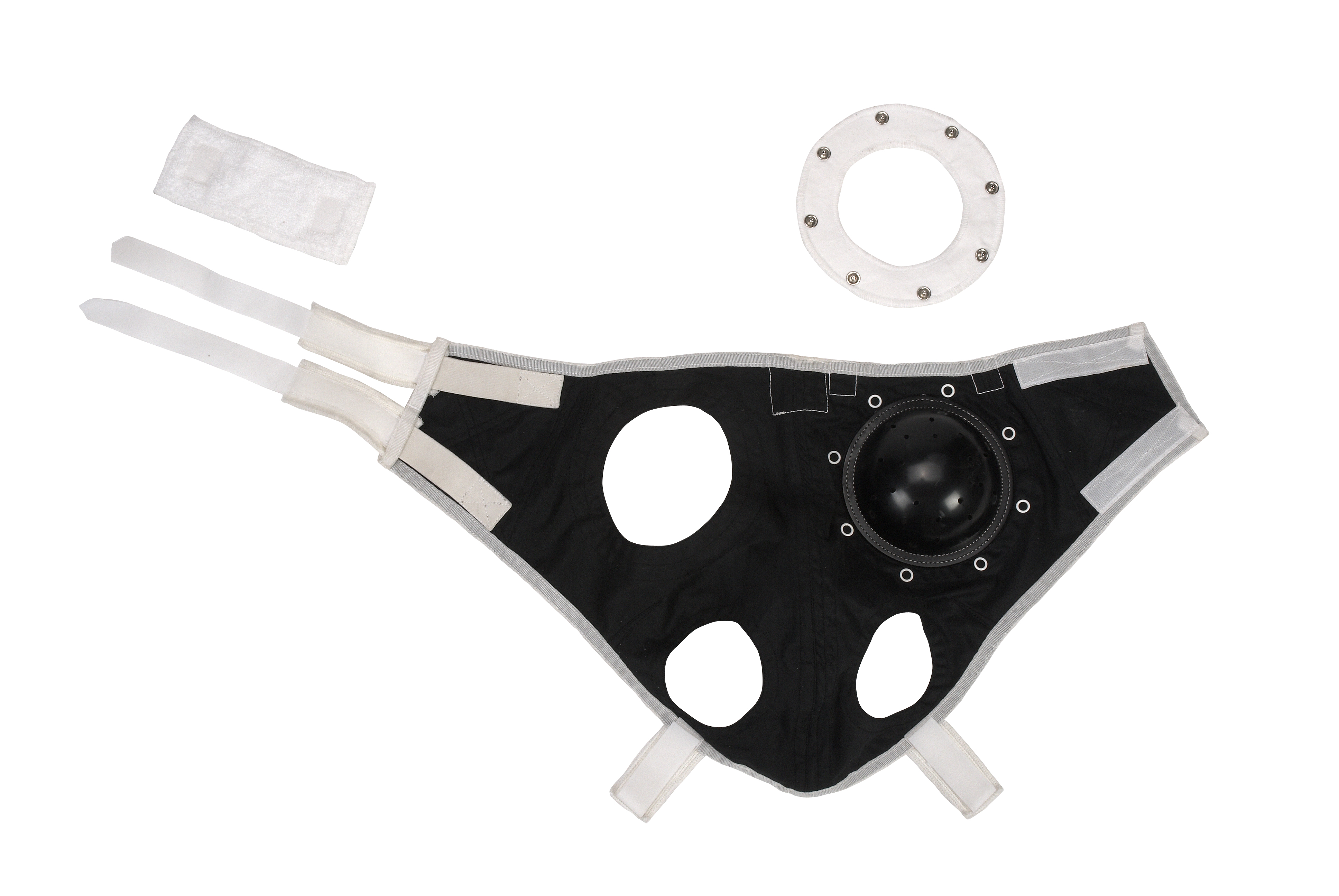 EQUIVET Eye Protector Kit, left eye, S
230780
Early use of EQUIVET Eye Protector may prevent minor eye injuries from becoming major problems.
The EQUIVET Eye Protector features the exclusive equine "Eye Patch". EQUIVET Eye Protector effectively closes the horse´s eye for maximum pain relief while allowing for constant monitoring of the injury or problem. The eye protector gives the eye the most complete rest possible, eliminating the need for surgical closure.
Each Kit Contains:
. Blinker hood with right or left ball cup.
. 3 fur snap-on rings.
. 2 "tear-pads" to absorb excess moisture.
.15 gauze pads, sterilized (4" x 4" or 3" x 3") .
. Protective ventilated ball cup.

Features and Benefits:
. Prevents the horse from rubbing its eye.
. Designed to help the horse keep its eye closed without suturing.
. The mask fits the horse snugly and is highly protective of the injured eye, yet comfortable.
. EQUIVET Eye Protector keeps the flies and insects away from the injuredeyebut also provides ventilation during the healing process.
. Provides unmatched level of hygiene.
. Easy to use, also by horse owners.
| | |
| --- | --- |
| Weight including packaging in kg | 0,31 |
| Barcode | 5703188230676 |