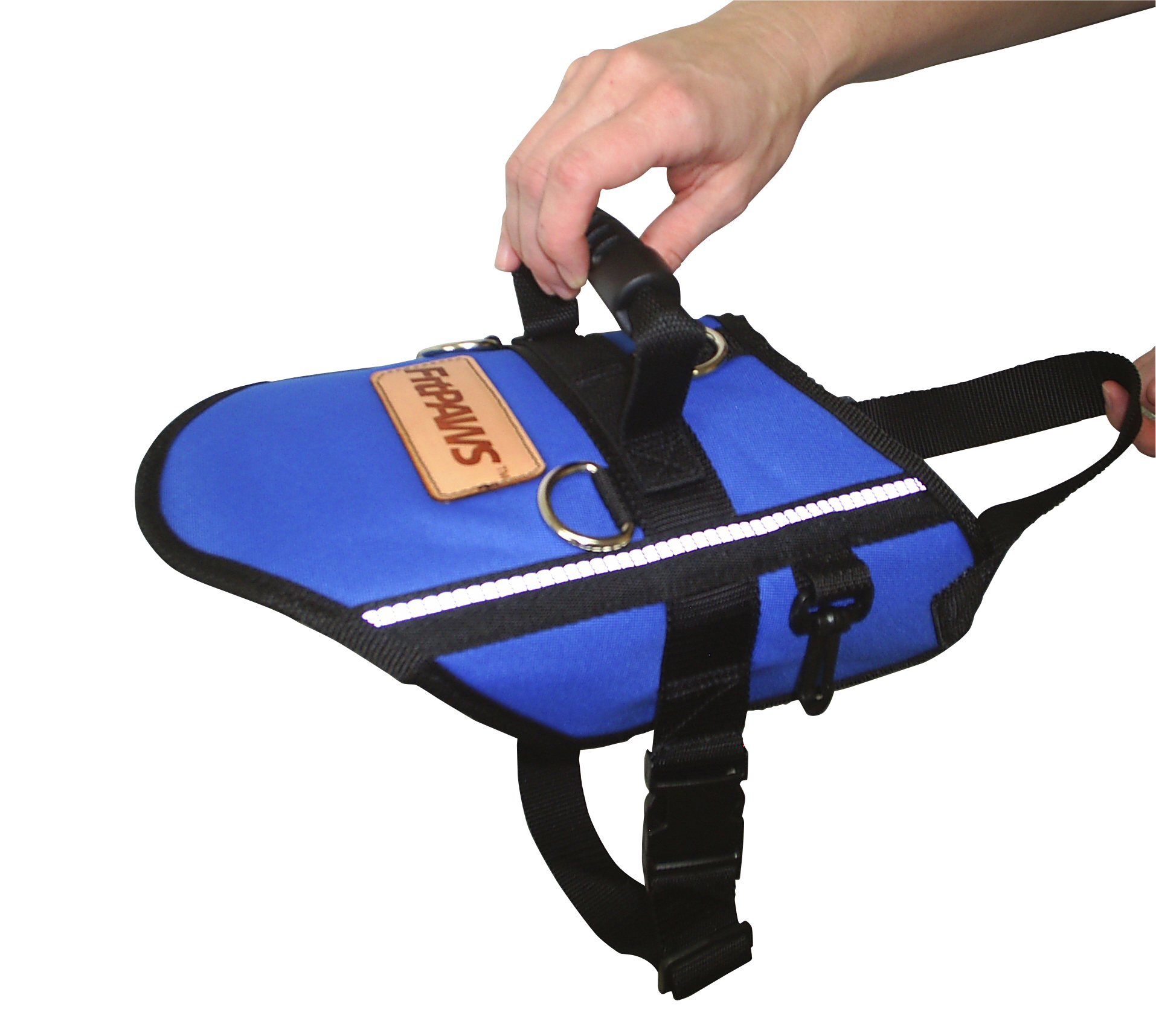 KRUUSE Rehab FitPAWS safety harness XXS
279973
The FitPAWS® Safety Harness helps you control the dog while it is on the FitPAWS® Peanut or Egg.
A good help when the dog has to climb the ball. With D-rings for tethering the dog on a treadmill. Water proof.
Size 2XS, girth 46 - 53 cm/inches 18-21"
To measure girth, use a soft fabric measuring tape.
Measure your dog around the chest, just behind the front legs, while in a standing position.
Two adjustable straps help customize the harness for your dog's body.

The FitPAWS Safety Harness is a professional-quality canine harness for use with the FitPAWS Peanut and FitPAWS Egg, as well as for other canine rehab use. It is the perfect solution if you are nervous about your dog using the ball or for less-stable canines in rehab. It is also a great tool for helping guide your dog on or off of the Peanut or Egg. The molded rubberized ergonomic handle is lightweight but provides a firm grip so you can comfortably manage your dog's movement, help guide it atop the ball or help guide it down once you've finished training.
| | |
| --- | --- |
| Weight including packaging in kg | 0,10 |