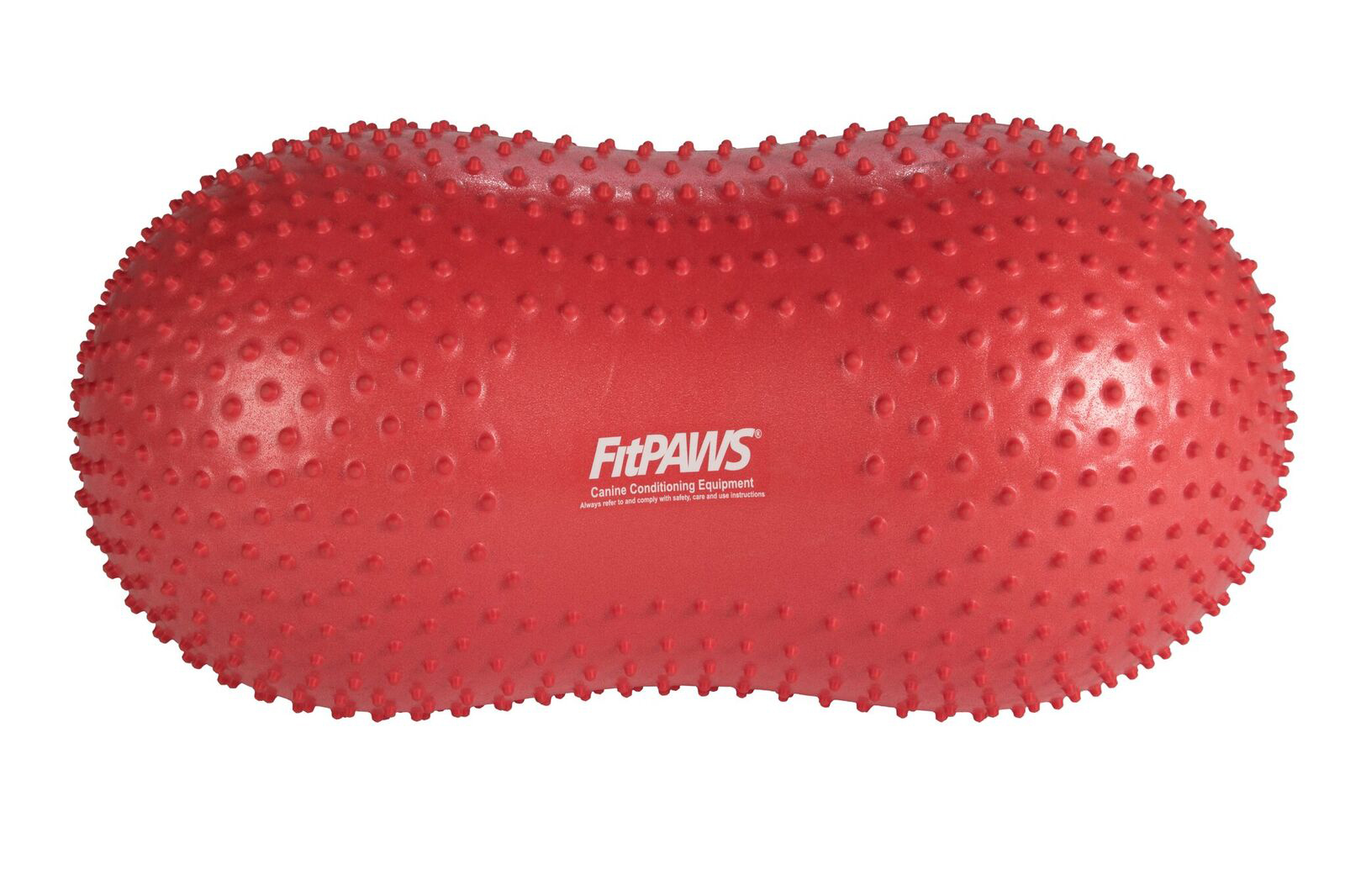 FitPAWS® TRAX peanut ball, red, 50 cm
279969
The FitPAWS® Peanut is a peanut-shaped stability Ball designed for Canine Fitness and Core Conditioning.
• Build Core Strength
• Promote Good Form
• Boost Confidence
• Improve Joint Health
Inflation hand pump included.

The professional-grade heavy-duty PVC material provides superior gripping and resists damage caused by dog nails. It is used for core conditioning of sporting and working dogs as well as for animal rehabilitation and therapy. The unique shape of the peanut limits its movement to front/back or side/side, important for dogs new to this type of training. You can also adjust the balance challenge by under-inflating so theball is not too firm.
| | |
| --- | --- |
| Weight including packaging in kg | 2,90 |
| Barcode | 816452010692 |
| Replacement item number | Udgået |