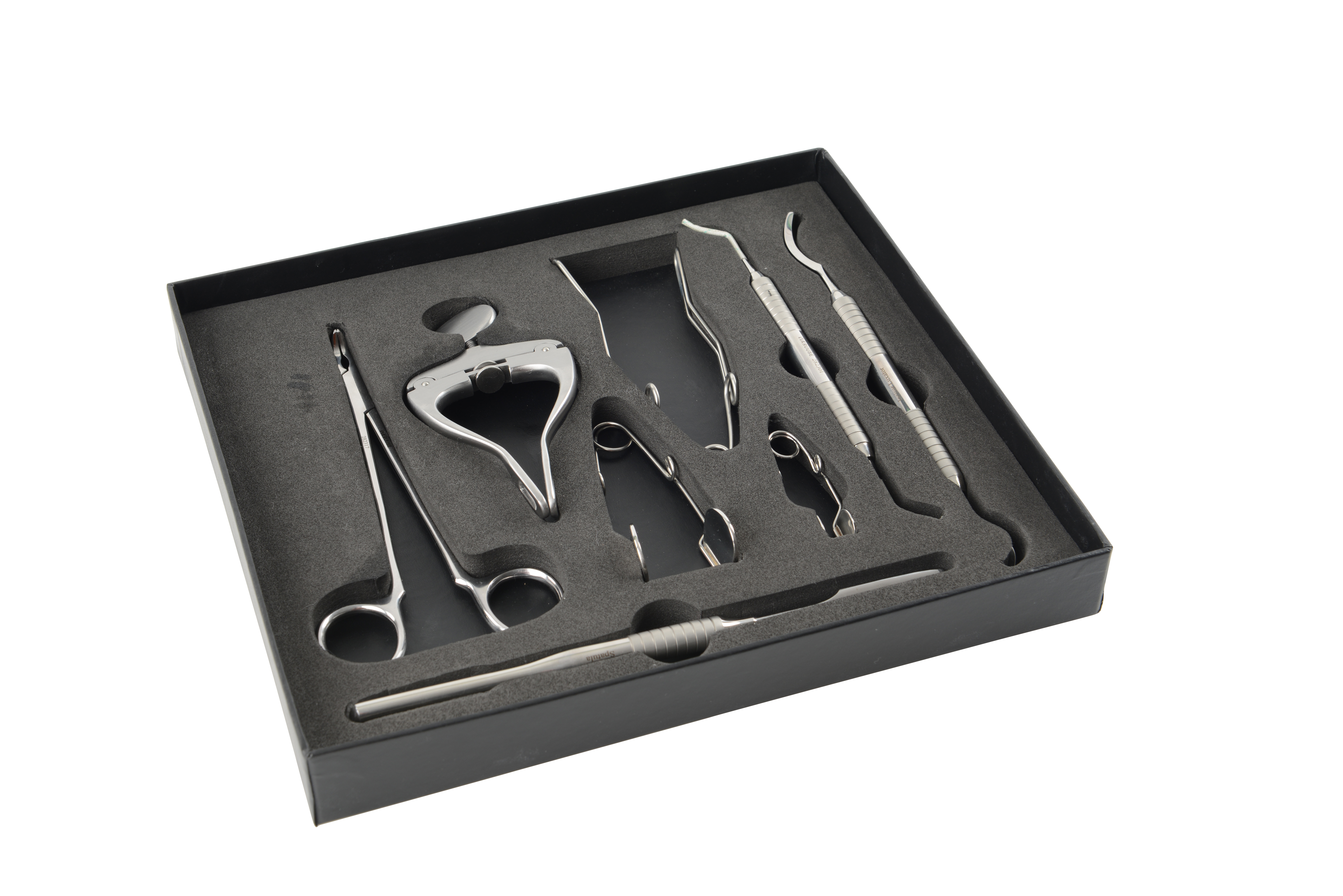 KRUUSE rabbit and rodent set, 8 pieces
282319
8 piece complete set of rodent dental instrument to perform oral examination and treatment. See list of instruments in further information.
The set consists of:
282300 KRUUSE Incisor Luxator
282301 KRUUSE Molar Luxator
282302 KRUUSE Spatula
282307 KRUUSE Cheek Dilator, S
282308 KRUUSE Cheek Dilator, M
282314 KRUUSE Rodent mouth gag, wire
282315 KRUUSE Rodent Mouth Gag
282317 KRUUSE Rabbit Molar Teeth Extraction Forceps. Each instrument can be purchased individually. The sets are sold in nice boxes. It is advisable to sterilize and storethe instruments in a clean environment before and in between use.
| | |
| --- | --- |
| Weight including packaging in kg | 0,62 |
| Barcode | 5703188291479 |