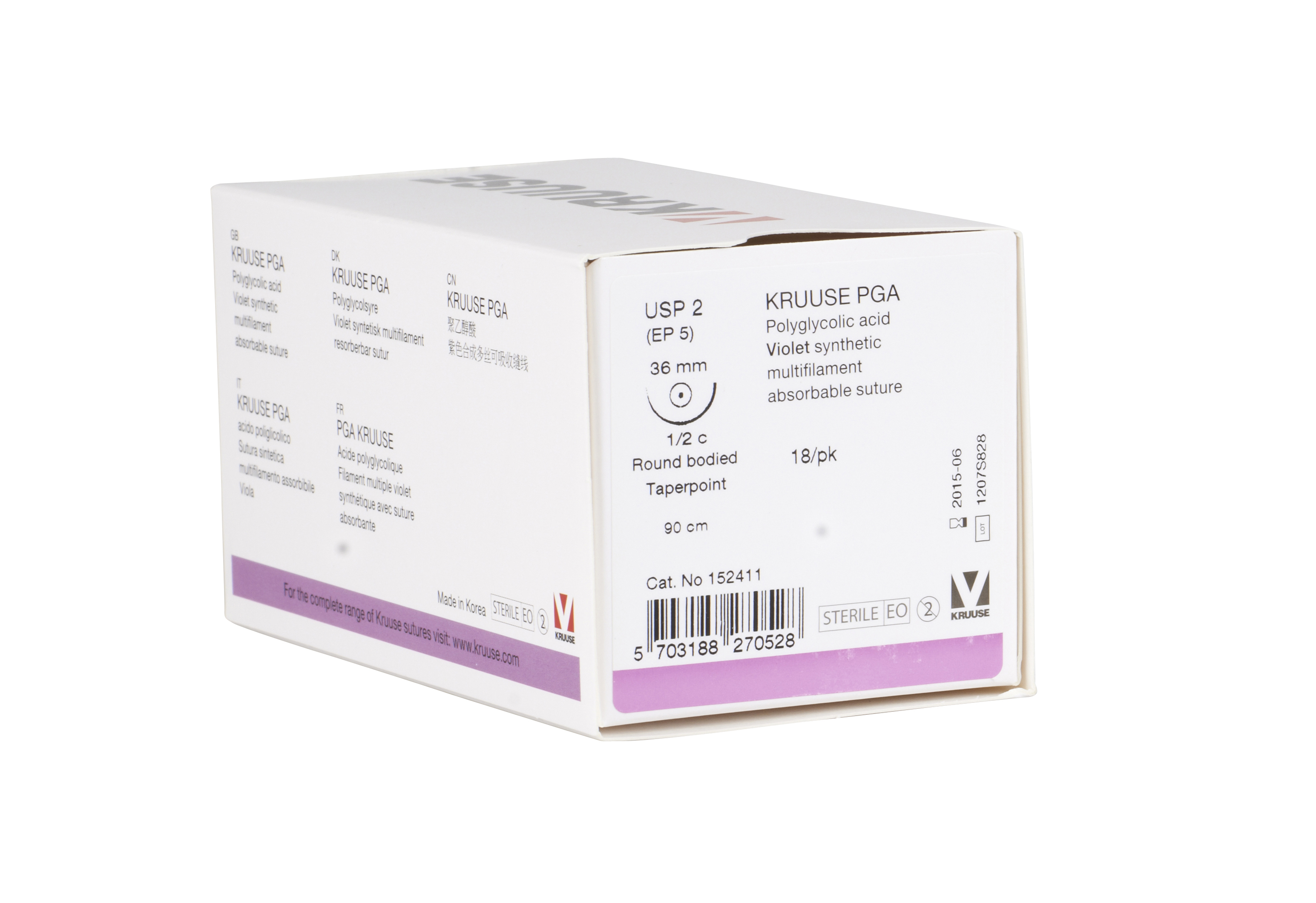 KRUUSE PGA Suture, USP 2, 90 cm, needle: 36 mm, ½ circle, round-bodied, taper point, 18/pk
152411
KRUUSE PGA USP 2 (EP 5). Multifilament, absorbable suture, 90 cm, violet. Needle: 36 mm, 1/2 circle, round bodied, taper-point. Box of 18 peel packs.
KRUUSE PGA is a multifilament, coated, absorbable suture. The suture is absorbed by hydrolysis.
It is composed of Polyglycolic acid. The suture is coated with polycaprolactone and calcium stearate. The braided structure on the suture assures a good knot tying and makes the suture smooth and easy to work with.
Indications: Suitable for suture of subcutaneous tissue, fascia, muscles, gynaecology surgery, Gl-surgery and ophthalmicsurgery.
| | |
| --- | --- |
| Weight including packaging in kg | 0,10 |
| Barcode | 5703188270528 |