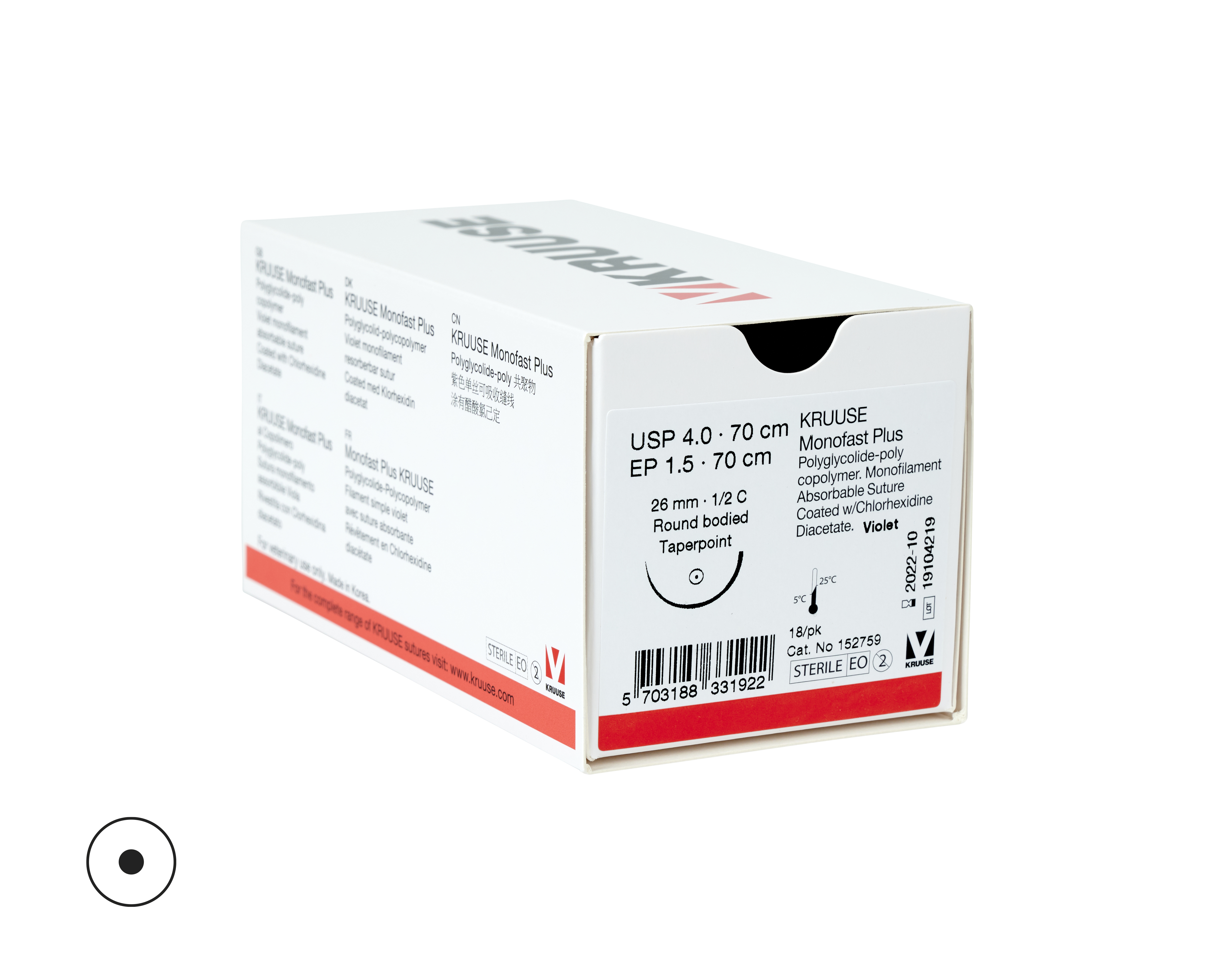 KRUUSE Monofast Plus sutur, USP 4-0, 70 cm, violet, 26 mm, ½C, Round bodied, Taperpoint, 18 stk.
152759
KRUUSE Monofast Plus suture USP 4-0 (EP 1.5). Monofilament, absorbable suture, 70 cm, violet. Needle: 26 mm, 1/2 circle, round bodied, taperpoint. Box of 18 peel packs.
KRUUSE Monofast Plus is an antibacterial, monofilament, synthetic suture and that contains Chlorhexidine diacetate. It has a smooth surface that gives minimal tissue reaction and decreased incidence of infection and trauma. Chlorhexidine diacetate is the antibacterial component.
| | |
| --- | --- |
| Weight including packaging in kg | 0,10 |
| Barcode | 5703188331922 |