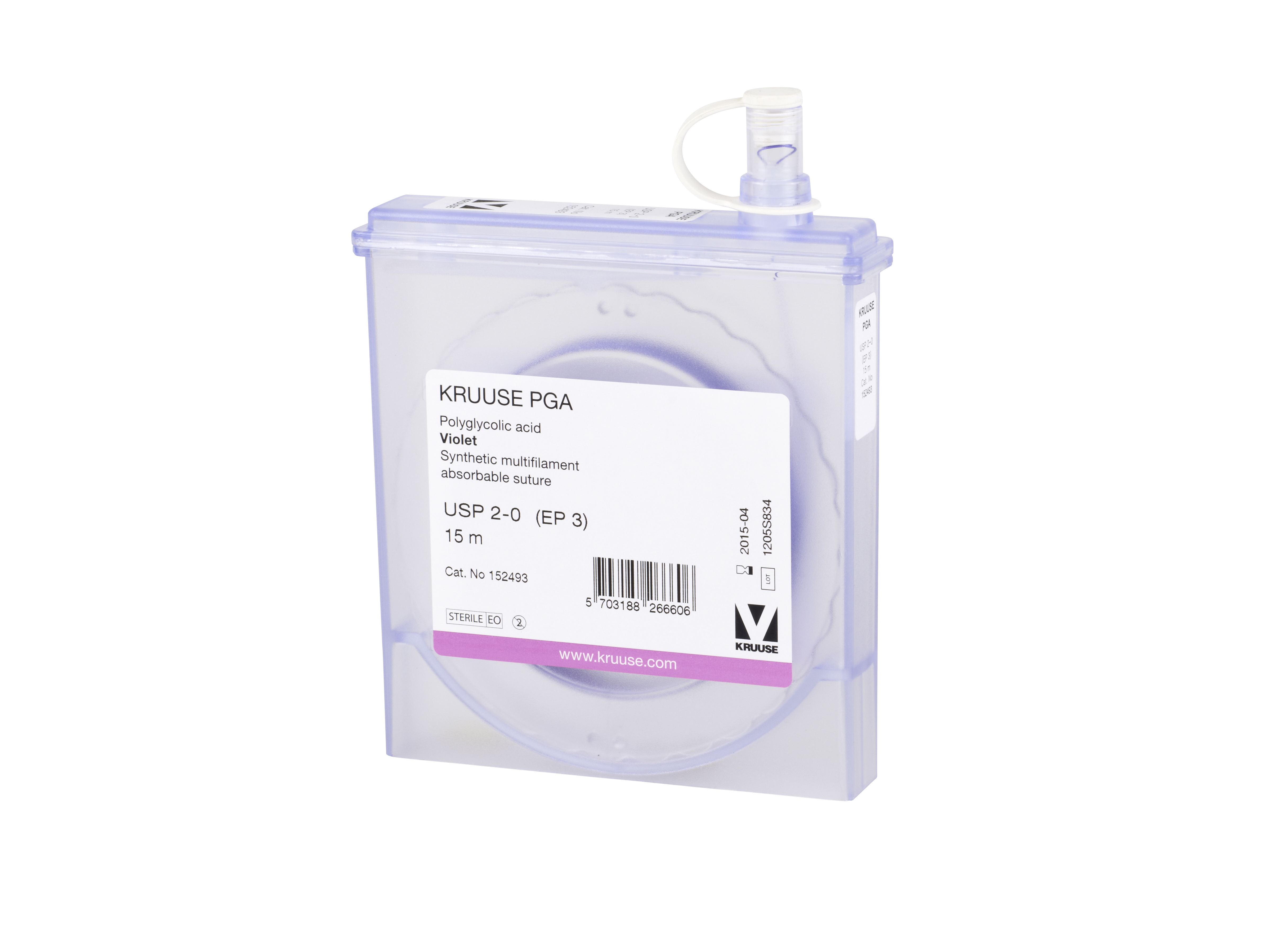 KRUUSE PGA Suture, USP 2-0, 15 m
152493
KRUUSE PGA USP 2-0 (EP 3). Multifilament, absorbable suture, violet. Cassette with 15 m.
KRUUSE PGA is a multifilament, coated, absorbable suture. The suture is absorbed by hydrolysis.
It is composed of Polyglycolic acid. The suture is coated with polycaprolactone and calcium stearate. The braided structure on the suture assures a good knot tying and makes the suture smooth and easy to work with.
Indications: Suitable for suture of subcutaneous tissue, fascia, muscles, gynaecology surgery, Gl-surgery and ophthalmicsurgery.
| | |
| --- | --- |
| Weight including packaging in kg | 0,14 |
| Barcode | 5703188266606 |