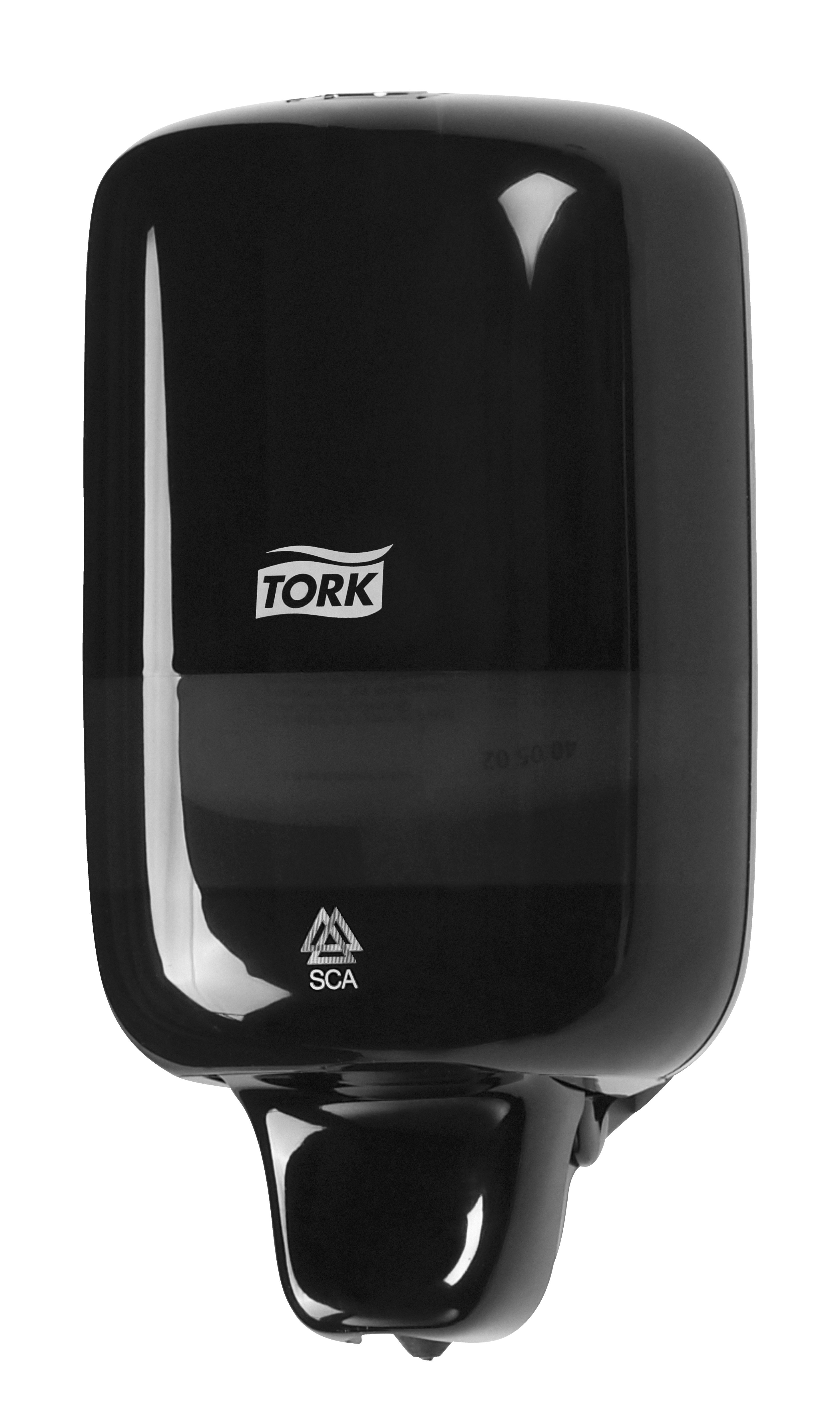 Tork Dispenser Sæbe Mini, sort
320101
Dispenser with a nice and functional design for Tork S2 skin care products. The dispenser has Easy-to-Use approval, which means that it has a user-friendly design that caters for children and the elderly. The smart design ensures an intuitive and accurate dispensing of soap or body lotion, so that hygiene can be kept at the top.
Tork S2 is a sealed system with collapsible bottles that ensures good hygiene and easy dosing from a drip-free pump. The dispenser's round and smooth surface in impact-resistant and glossy plastic makes it easy to clean and maintain on a daily basis, so you save time.
The Tork S2 system is a smaller version of the Tork S1 system, but otherwise the systems are similar. The smaller size of the S2 dispensers makes them the obvious choice for places with less consumption or limited space, for example in smaller offices.
| | |
| --- | --- |
| Weight including packaging in kg | 1,15 |
| Barcode | 7322540355093 |