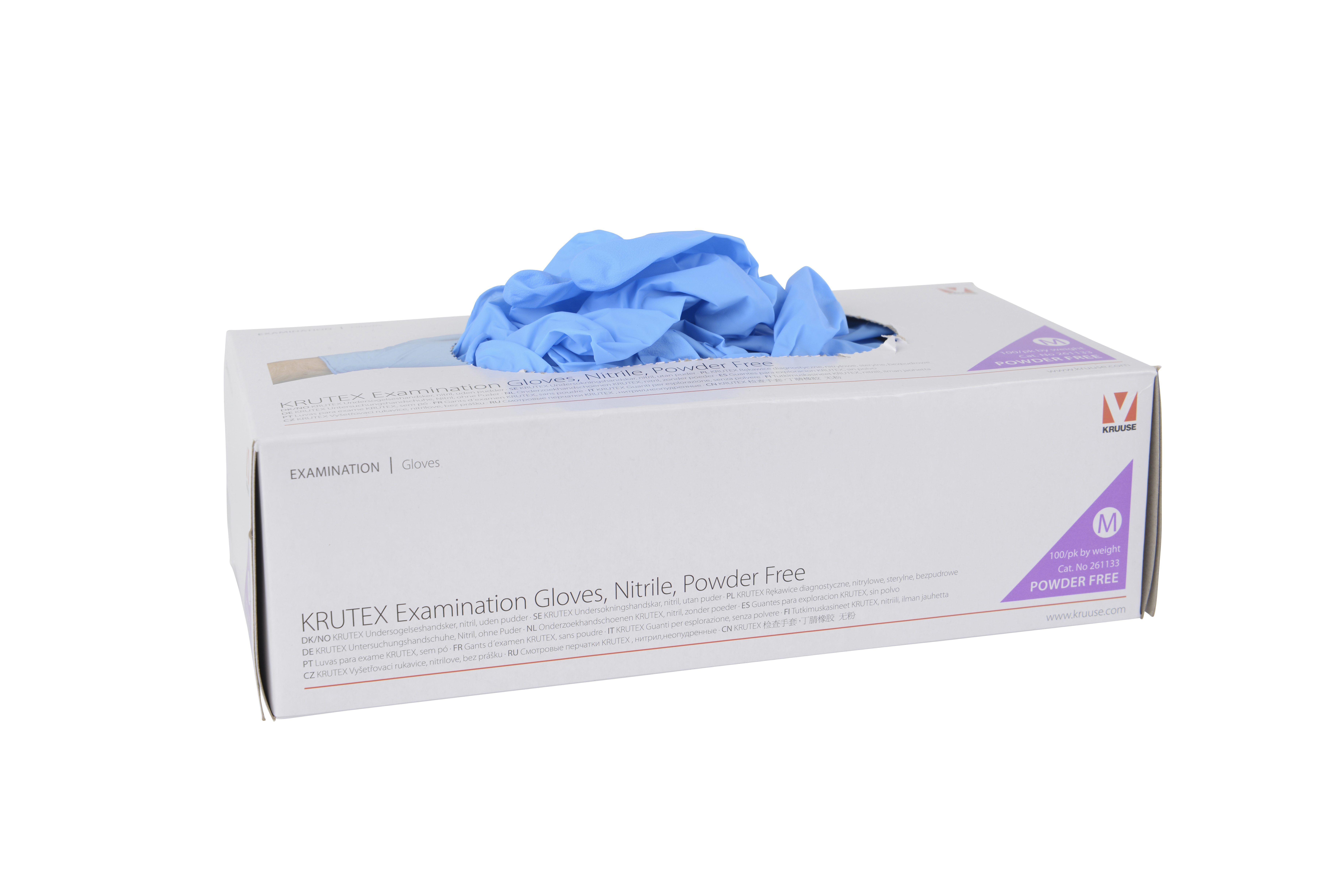 KRUTEX nitrile examination gloves, powder free, 100/pk
A strong and durable glove
Provides an excellent protection against the most common drugs and chemicals used in animal production.
Features and Benefits
Easy donning and removal
Cuff strengthened by a rolled cuff
Micro textured providing good wet and dry grip properties
Extra thin for increased sensitivity and feel
Good viral barrier properties
Latex like stretch and comfort
Softer than standard nitrile and vinyl
Free of latex
Free of powder
Free of protein
Colour catalog number for easy recognition
Examination Gloves
When choosing an examination glove, you have the choice of three glove films: Latex, Vinyl or Nitrile.
In veterinary practices we recommend the latex gloves, however, if you are allergic to latex we recommend the nitrile and if economy is your most important parameter, choose vinyl.

Nitrile gloves have also become very popular as a milking glove in dairy farms due to its high strength.
Powder free vinyl gloves are also very popular when collecting semen at boar stations.

Below chart rates the three types of glove films against the important parameters, which you will evaluate when choosing a glove.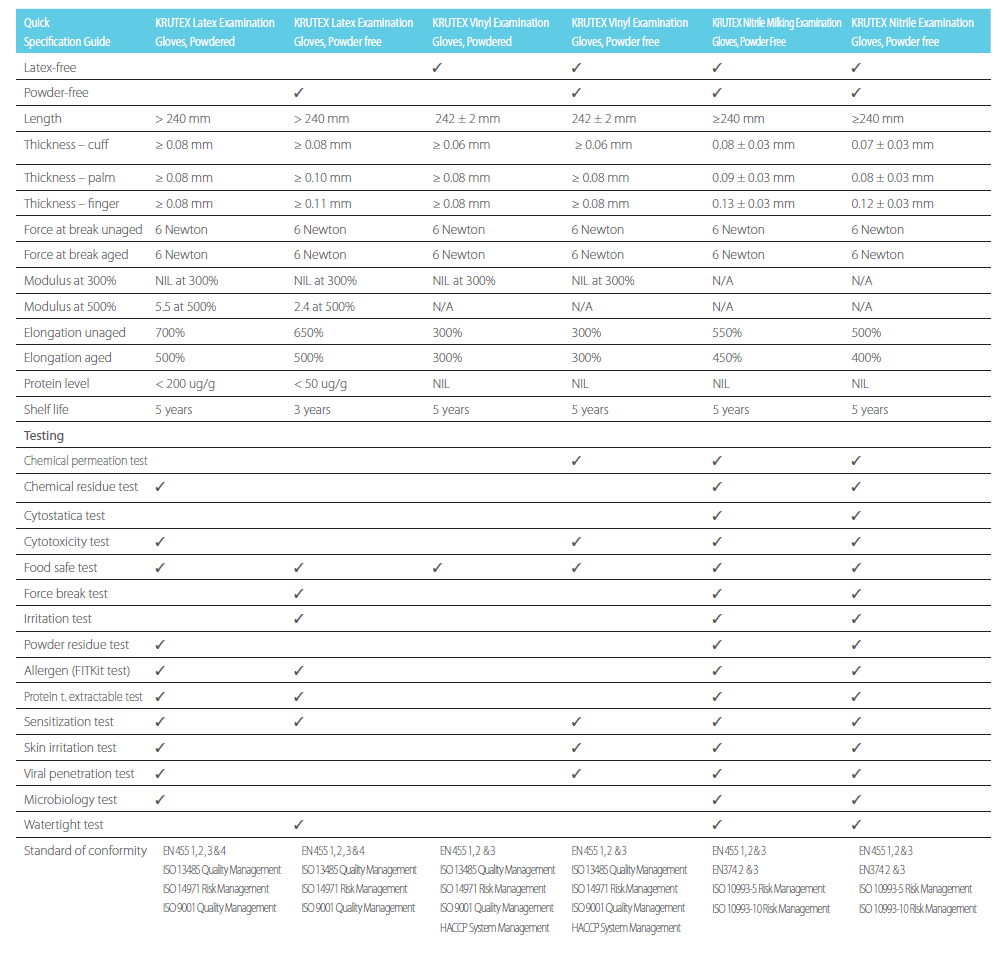 | | |
| --- | --- |
| Material | Nitrile |
| Weight including packaging in kg | 0,38 |
| Barcode | 5703188318893 |